e-newsletter of the Centre for Environment Education

April 1-30, 2017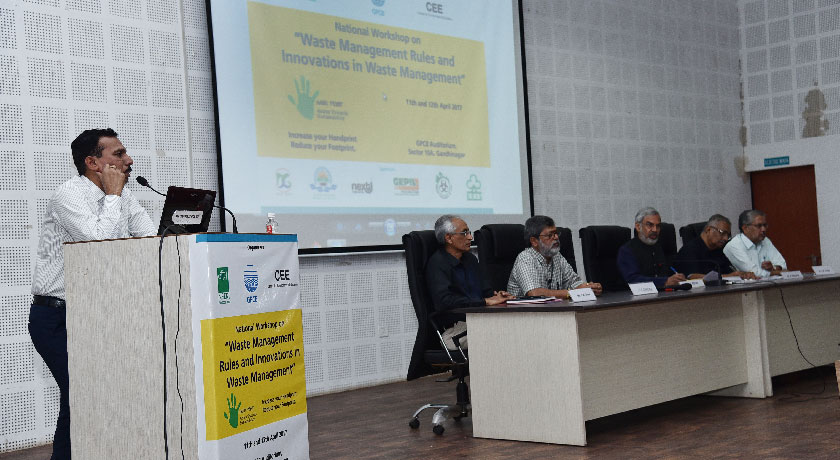 A panelist at the national workshop addressing the participants

National Workshop on Waste Management Rules and Innovations in Waste Management
For improving awareness and effective compliance of all the six waste management rules notified by the Ministry of Environment, Forest and Climate Change (MoEF&CC), Government of India, in 2016, Gujarat Pollution Control Board (GPCB), National Environmental Engineering Research Institute (NEERI) and CEE jointly organised a National Workshop on Waste Management Rules and Innovations in Waste Management with the theme: 'Increase your Handprint (Positive actions towards sustainability) and Reduce your Footprint' on April 11-12, 2017 at GPCB Auditorium, Gandhinagar, Gujarat.
More than 350 participants attended the workshop, representing industrial associations; individual industries; common facility operators like CBWTF, CETPs, TSDFs, CHWIFs, MSW, Preprocessing; cement, iron & steel and power plant industries; regulators such as local bodies, Pollution Control Boards, offices of the Collectorates; policy makers such as representatives of the Department of Environment of State Governments; academia and research institutes; technical students; NGOs; auditors; and consultants.

The programme started with a welcome address delivered by Mr. J K Vyas, Head, IPP (Industrial Pollution Prevention) Group, CEE; Dr. A. N. Vaidya Head, Solid and Hazardous, NEERI and Mr. V R Ghadge, Deputy Chief Engineer, GPCB delivered keynote addresses to the audience. Mr. Kartikeya V. Sarabhai, Director, CEE, talked about the 360 degree approach to waste management. He emphasised a holistic approach towards waste and the need of participation of all stakeholders.

The programme included case studies, presentations, lectures, discussions about various schemes, panel discussion and compilation of recommendations. The recommendations will be sent to the concerned government departments and policy makers through GPCB for further implementation.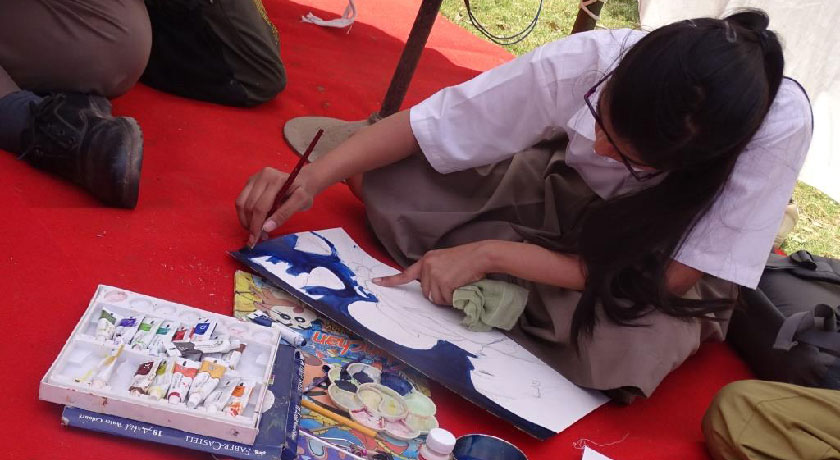 Participant at the ongoing drawing competition

Dolphin Outreach Event in Kanpur
An awareness and education event was organised by CEE North in Kanpur in collaboration with Kanpur Zoological Park on April 13, 2017. The event was organised to raise awareness about this national symbol and to convey the message of river conservation. Various competitions such as painting, rangoli, clay modelling and quiz were organised for the children on the theme of 'Save Ganga - Save River Dolphin, where the children expressed their thoughts and concerns.
Dr. Sitaram Taigor, WWF, India, addressed the children and gave an expert talk on the Biodiversity of River Ganga with special focus on our national aquatic animal. Mr. Deepak Kumar, Director, Kanpur Zoo, also the chief guest for the event, encouraged the children to take small steps to conserve the biodiversity around them. Experiences of forming Dolphin Clubs in schools and the various activities taken up to spread awareness in schools and community about the Ganga Dolphin - the threats and conservation - were shared by teachers and students. Around 200 children from 22 schools from Kanpur participated in this school awareness event.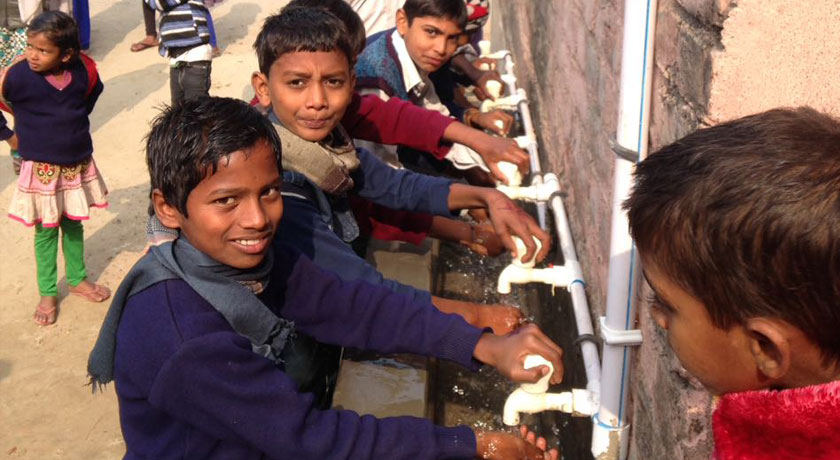 Handwashing units being used by local school students

Installation of Handwashing Units
Under the Child Friendly Schools and Systems - a collaboration between CEE Vaishali, Bihar and UNICEF to install fixed or portable handwashing units (as part of various interventions) in 100 schools in four blocks of Vaishali district, Bihar - CEE Vaishali team has been able to construct fixed hand washing units in 57 schools where water supply is linked to them Session on the importance of Varanasi city and its heriatge sites. In the rest of the schools, portable hand washing units have been installed.
In each school, a consultation process is conducted with bal sansad and school management committee members. A Project Engineer from the CEE team conducts a trail of the school campus with the Head Master and committee members. Based on space availability and resources, the type of unit to be installed in the school campus is decided.
CEE is the ENVIS centre on Environmental Education (EE). As an ENVIS centre, CEE caters to the information needs of environmental educators. Write to the CEE ENVIS Centre at cee.envis@ceeindia.org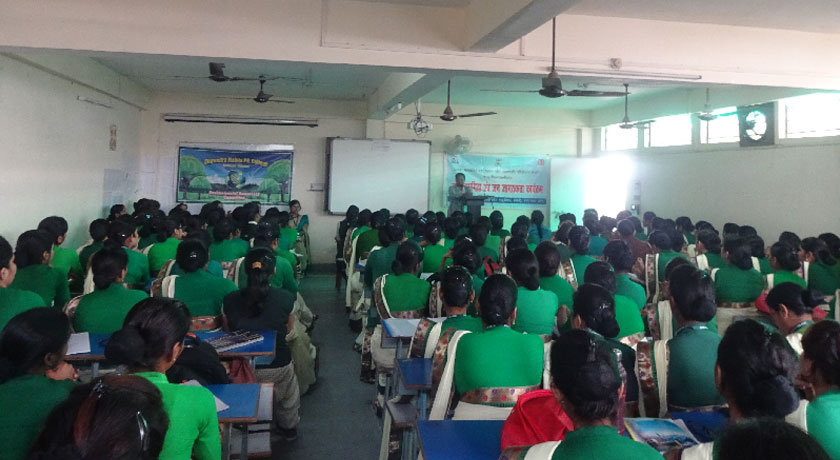 Session on the importance of Varanasi city and its heritage sites

Celebrating Heritage Day and Earth Day

On the occasion of World Heritage Day on April 18, 2017, CEE's Varanasi Project Office conducted a school level awareness event at the Brahma Ved Vidyalaya, a Clean Ganga Club school. Students were briefed about the valuable heritage of Varanasi city and the threats being faced by the sites. Students were then asked to prepare plans for preserving the nearby heritage sites. Over 80 students and five teachers participated in this programme.

On the occasion of Earth day on April 22, 2017, CEE North team conducted events at two schools, namely, Adarsh Shiksh Mandir, Bhadaini and Central Hindu Girls School, Kamacha, in which over 150 students and 10 teachers participated. Students were briefed about the theme of the day and steps they could take in their daily lives for a low carbon lifestyle.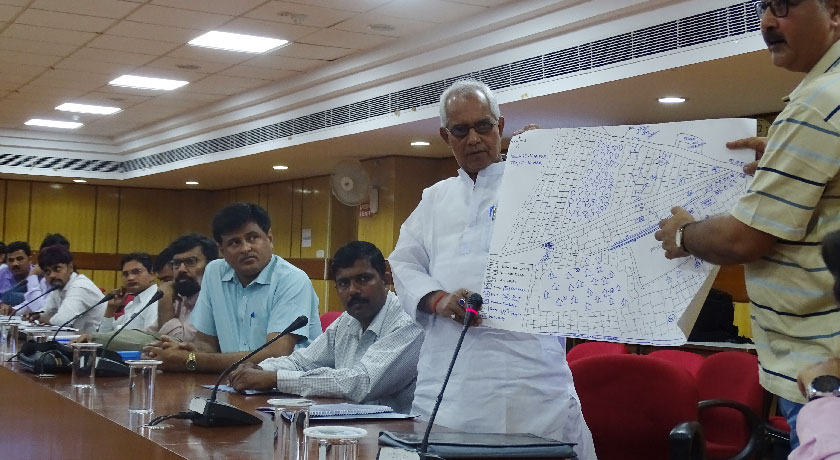 Presentation on water resource map under the Water Campaign

NABARD Water Campaign Workshop
A two day workshop was organised on April 19-20, 2017 by CEE North at the National Bank for Agriculture and Rural Development (NABARD), Lucknow, as part of the Jal Jeevan Hai campaign. Over 28 master trainers from three states i.e. Bihar, Uttarakhand and Uttar Pradesh, participated in this workshop, where senior officials from NABARD were also present, who addressed the participants and talked about the expectations from the campaign. Participants were introduced to the format of the campaign, IEC package and reporting app.
NABARD, in collaboration with CEE, has launched its water campaign -, Jal Jeevan Hai - on March 22, 2017 on the occasion of World Water Day. This campaign focuses on improving public awareness and information to promote the adoption of different practices for water conservation and efficient use of water for agriculture in rain fed water scarce and vulnerable areas of India. This campaign aims to reach to 100,000 villages in 200 districts of 21 states of India.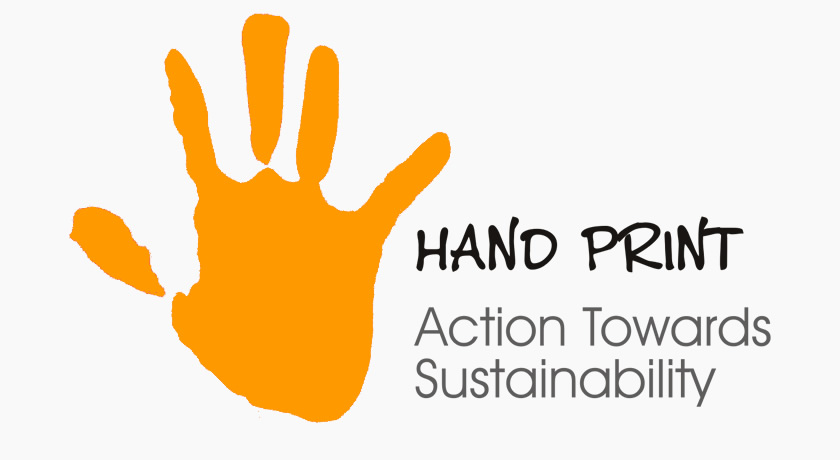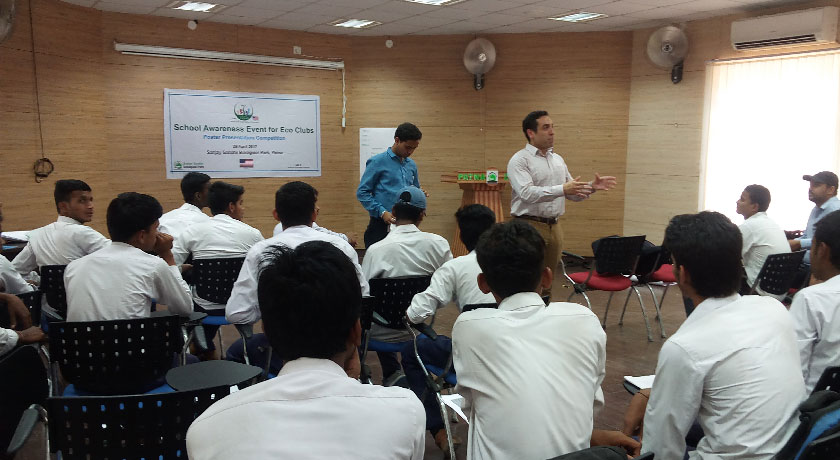 Mr. Greg addressing the students at the Patna Zoo

Awareness and Review Workshop at Patna Zoo
Under the School Eco Club Action (SECA) project, an awareness and review workshop was organised at Patna Zoo on April 25-26, 2017. The participants were briefed and mentored on their action ideas by Shri Nand Kishore, Director, Patna Zoo and Mr. Greg Pardo, Assistant Public Affairs Officer (APAO) at the U.S. Consulate, Kolkata. Action projects by the participants were discussed with the Young Leaders for Change (YLC) students in the presence of eco-club teams and the teacher's in-charge. The students developed posters on environmental issues related to their day-to-day life and expressed possible measures to better the situation in pictorial form. They presented their thoughts school-wise during the programme. Mr. Neeraj Pal, Project Coordinator, CEE North conducted the workshop with around 55 students and teachers who had participated.
The SECA Project is a joint collaboration between the United States Consulate, Kolkata and CEE Kolkata, being implemented by CEE Kolkata and CEE North in 15 schools of Kolkata and five schools of Patna, Bihar, respectively.

Briefing of campers during dolphin camp at the Valmiki Tiger Reserve

Dolphin Camp cum Mela at Valmiki Tiger Reserve
CEE North, in collaboration with Valmiki Tiger Reserve, Division II, Bihar Forest Department, Bettiah, organised two days' national level Dolphin mela cum camp on April 24-25, 2017 at Katerniaghat Wildlife Sanctuary, Bahraich, with the support of National Mission for Clean Ganga (NMCG) and the Ministry of Water Resources, River Development and Ganga Rejuvenation, Government of India.
The objective of the event was to raise awareness about the national aquatic animal and to convey the message of river conservation. A camp was conducted on the first day, in which students, NGOs and forest officials undertook a trail of the reserve and observed the biodiversity around. In the event which followed, students and partner organisations showcased various models, posters, paintings, poems, pebble paintings, songs, and dance performances for raising awareness on conservation of endangered species found in rivers and forests. This unique camp cum mela was attended by more than 400 participants from Uttar Pradesh and Bihar including students, teachers, NGOs, Tharu community, government officials and other key stakeholders of the programme.
On this occasion, Wildlife Trust of India (WTI), World Wide Fund for Nature (WWF India), Forest Department and Eco Development Committees (EDCs) also set up their exhibitions on community led initiatives on conservation of forest and rivers. Mr. Satish Chandra Dubey, Member of Parliament, Valmiki Nagar was the chief guest for the event, while Mr. A. K. Sharma (Commandant, BSF, 21st Battalion, Bagaha, West Champaran) was the special guest.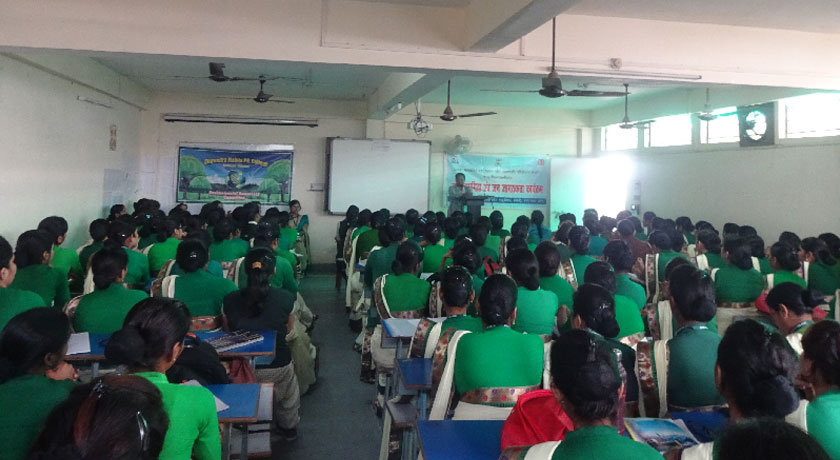 An ongoing session on YRE initiatives by Mr. Sagar Suri, Programme Officer, CEE

YRE Orientation and Training Workshop for Teachers

Under the Young Reporters for the Environment (YRE) programme, a teachers' orientation and training workshop was conducted by CEE North team in Lucknow, Uttar Pradesh on April 27, 2017. Teachers were briefed about YRE as an enabler for participants to develop skills and expand their knowledge as well as gain a deeper understanding of sustainable development. Over 20 teachers from schools of Lucknow participated in this workshop and training.
Young Reporters for the Environment (YRE) is a network of international youth engaged in Education for Sustainable Development, coordinated by the Foundation for Environmental Education (FEE).  YRE has been introduced in schools in India as a pilot project. The programme aims to enhance communication and citizenship skills, individual initiative, teamwork, critical analysis, social responsibility and leadership. 
<

This message is sent to you by Centre for Environment Education, Thaltej Tekra, Ahmedabad, India and delivered by ceedo@ceeindia.org © CEE 2016 Editorial: Padma G., Divika Hinger Design: Pankaj Gorana