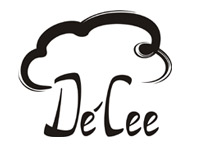 The "Information Facilitation Centre" located at the Centre for Environment Education(CEE) campus, serves as an interface with people of Ahmedabad and to visitors at CEE and its sister organizations Vikram Sarabhai Centre for Development Interaction (VIKSAT), Centre for Health Education, Training and Nutrition Awareness (CHETNA), Vikram A. Sarabhai Community Science Centre (VASCSC) and Centre for Kachchh Heritage, Arts, Music and Information Resources (KHAMIR), providing an opportunity to orient them to Environment and Sustainable Development, including information on various schemes and programmes of the Ministry of Environment and Forest, Government of India.
Visitors include people from NGOs and other organisations from within and outside Ahmedabad, schools and other such interested individuals.
National and international level and the strategy is to collaborate with others to build synergies, achieve a multiplier effect and enhance effectiveness.
The campus has over two hundred species of trees, shrubs and creepers. These in turn attract numerous species of birds. The hill has become home to many species of reptiles, some small mammals and several invertebrates and not to talk of the increasing Langoor population.
All this grew out of the fundamental belief in seeking the help of the community around the hill and sharing resources rather than cutting them off from their fair share and access to the resources.
The IFC offers a number of fascinating programmes and activities:
FAQ
Membership
The Centre offers membership to thecitizens of Ahmedabad that will entitle them to participate in various activities, get invited to popular lectures, and events; and access to CEE's facilities like the library, get special offers and discounts on ecofriendlyproducts. They will also be updated with all the latest updates and happenings at CEE.
Contact
Ms. Priya Nair, In Charge - CEE's IFC
Thaltej Tekra, Ahmedabad
Phone: 079 26844822, 26858002
Email: priya.nair@ceeindia.org or decee@ceeindia.org