Welcome to LCOY India!

Join Us on 7-8 October 2021
What is LCOY?
Local Conference of Youth (LCOY) are events by YOUNGO, the official youth constituency of the United Nations Framework Convention of Climate Change. They are local events with regional-national focus that empower youth to participate in climate action and decision making processes.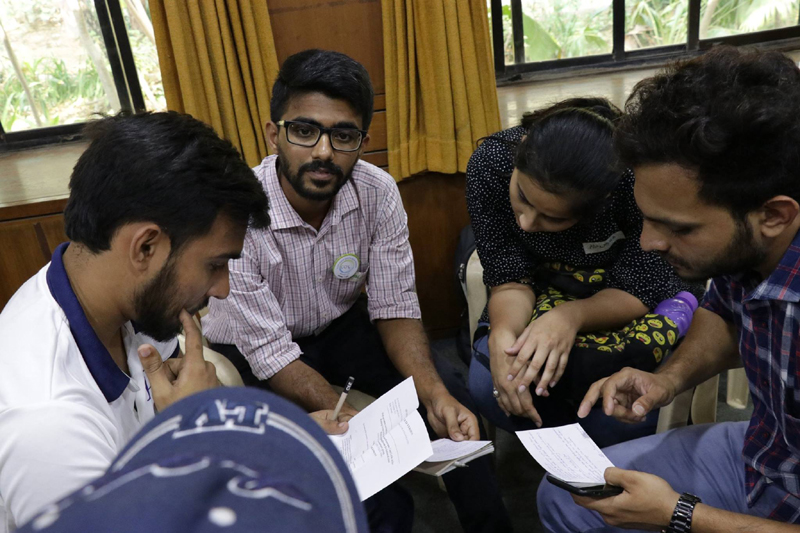 How can YOU as Youth contribute to LCOY?
LCOY provides a space for capacity building and to learn more about the global climate policy processes and cross-cutting topics including education, sustainability and restoration. It will be an example of what meaningful youth participation looks like when the space is open and accessible to people from all around India.
What is the theme for the conference?
Youth actions for restoration solutions is the theme for LCOY India 2021. It is in line with the UN Decade on Ecosystem Restoration launched on the World Environment Day, 2021.
Why is LCOY important?
The policy recommendations, outcomes and suggestions of LCOY are presented in the United Nations Climate Change Conference of Youth (COY). The COY takes place right before the annual UN Climate Change Conference, also known as Conference of the Parties (COP), in the same host country as the COP. COY serves as a space for capacity building and policy training, in order to prepare young people for their participation at COP. This year the COY is happening on October 28 to 31, 2021 in Glasgow.
You can learn more about COY at COY16 Glasgow
To know more on What is COP : Conference of the Parties (COP)
LCOY India 2021 and the Host
This year, Centre for Environment Education is the official host of the Local Conference of Youth, India. The event will be held virtually, with the theme for the year being "Youth Action for Restoration Solutions".
CEE has an observer constituency under the UNFCCC and has been a key stakeholder for the Action for Climate Empowerment. CEE has been part of the ACE dialogues during the intersessional and has made representations at the various COPs since 2014. With partners, CEE has also organized events on sustainable lifestyles, climate action and behavior change education.
CEE has previously organized the local COY for South Asian countries during the year 2015, 2016, 2017 and 2018 with an aim to enhance youth understanding on climate change and sustainable development, empowering them to contribute towards climate action locally, nationally and internationally, providing them a platform to share their experiences with like minded peers, and giving them a space to let their voices be heard.
What happens at LCOY?
The young people who have little knowledge of the negotiations and climate policies processes, or who have been working to tackle the climate crisis innovatively in context to policy leadership but have not gotten a chance to participate in the negotiations and climate policies global processes, will come together and give recommendations and suggestions that will be fed into this year COY.
To be a part of the 2-day event of LCOY, fill out the
Stories of Action
Do you have any interesting stories on any activities you conducted or have been involved in, which would help us in reviving nature in any way?
It could be a climate action, climate solution, action on environment restoration, that you would like to share with us?
Fill up the form below, and the best ones will be featured in our event of LCOY!! But before that MAKE SURE you have already registered for the LCOY event through the LCOY Registration Form
LCOY India logo story

LCOY India logo is inspired by the power of one, to amplify the power of youth together. In one of the webinars Mr. Atul Bagai, Head, UNEP India, stated that it is time we go back to our roots of making meaning 'Nature is God'. The LCOY logo personifies the same emotion where the human figure is carrying a tree over its head showing the respect and due importance Nature needs right now.
Also, various circles in shades of blue show the amplification each young individual can create through innovation, implementation, advocacy, awareness, education, and youth action for restoration solutions.
FAQs
Who can participate in LCOY?
Youth aged between 18 to 35 years can participate in the LCOY.
Do we need to be facilitators to participate in LCOY?
No, being a facilitator is optional (as given a choice in the registration form), hence you can be present as a participant of the event only.
Do we need to share 'Stories of actions' to participate in LCOY?
No, sharing your 'Stories of actions' is not mandatory.
Will I get a certificate to participate in LCOY?
Yes, the participants will be provided with e-certificates for their participation on both days.
Who do I connect with for doubts regarding LCOY?
For any queries, please feel free to contact us at the email:[email protected]