CEE East in collaboration with Pure Earth and USAID organized two days orientation workshop on Toxic Sites Identification Program (TSIP) at Birla Industrial & Technology Museum, Kolkata. It aimed to identify, and screen lead contaminated sites with a potential human health impact. About 13 lead participants representing national and international non-profit organizations, government departments, faculty and students from educational institutions were part of the training as field investigators. A site visit for demonstration was conducted for the participants at Makardah near Ankurhati, Howrah. The participants had a hands-on experience during the online data entry exercise that gave insights on database logging, entering information and reviewing entries. The training has been considered as a precursor to a site investigation project to be undertaken in southern and eastern states of India by CEE and Pure Earth.
CEE conducted the elective course on Waste management for students of Post Graduate Diploma in Rural Management of Development Management Institute, Patna for two consecutive years. The module primarily focused on circular economy concepts in waste management had 15 sessions of 70 minutes duration with .5 credits. The course module has been revised, integrated more with circular economy concepts and urban& rural resilience for waste management. The course methodology consisted of classroom lectures, case studies, assignments, film and documentary showcasing along with field visits to demonstrate the waste collection and management as being prevalent in Patna. During the field visits, students interacted with all stakeholders of entire waste management chain to gain useful insights of the prevalent system.
CEE East has been involved in the studies, assessments, training, consultation and implementation of programmes for effective biomedical waste management across the country . Many studies and baseline reports were conducted for MoEFCC, IMA, ASSOCHAM Urban Local Bodies and various state Pollution control boards in last 18 years. Training on biomedical waste management has been conducted at state and national levels encouraging healthcare establishments and CTFs to manage the waste to improve environment and public health scenario of the region. CEE East also provide consultancy to healthcare establishments, entrepreneurs, ULB officials and NGOs on setting up and operation of effective system as per recent Rules. Interns from various institutes are also involved in conducting studies on prevalent situation and planning for incorporating various aspects of circular economy in the process.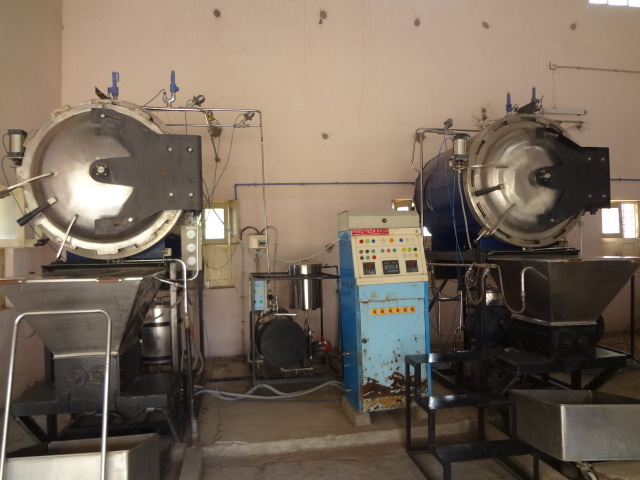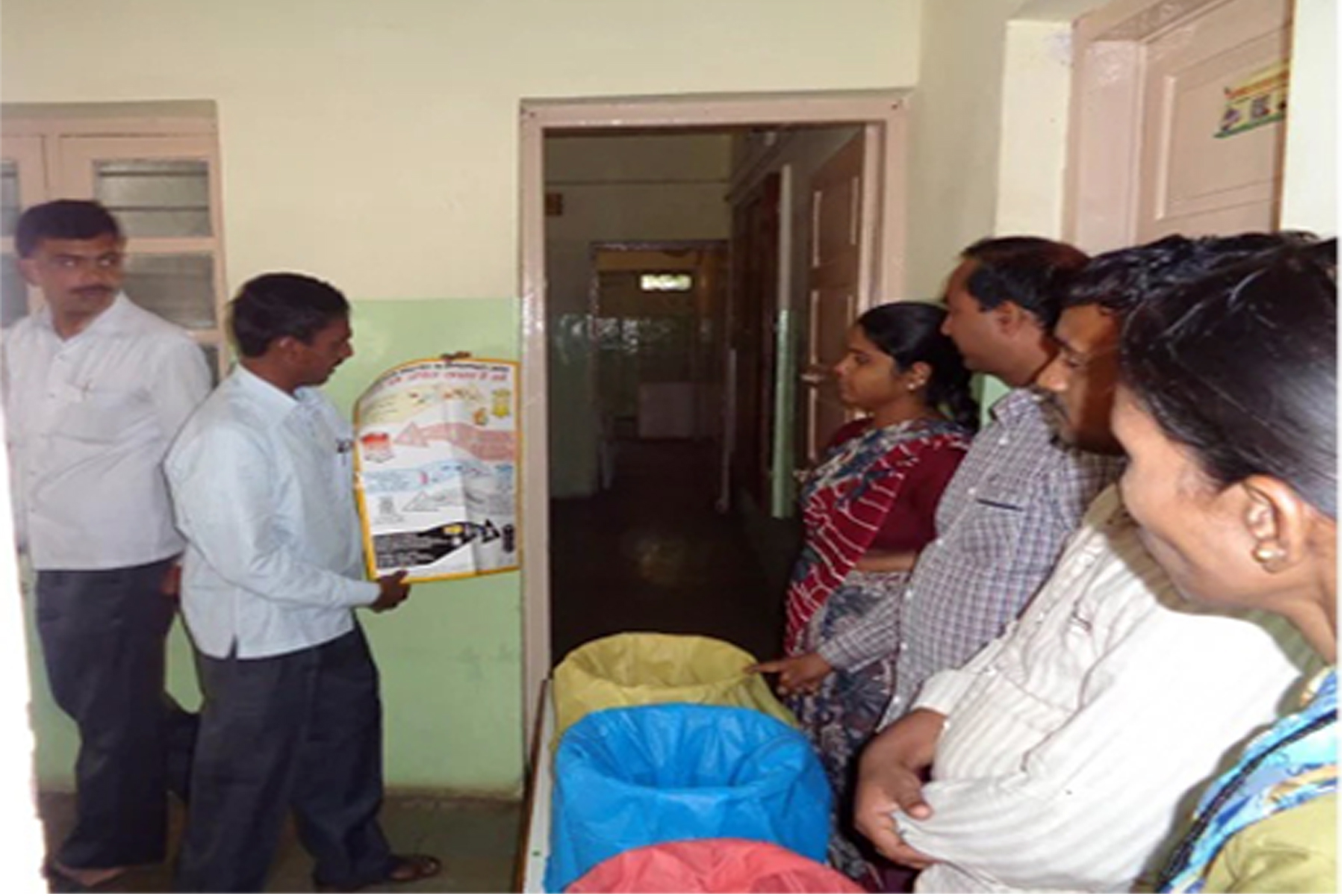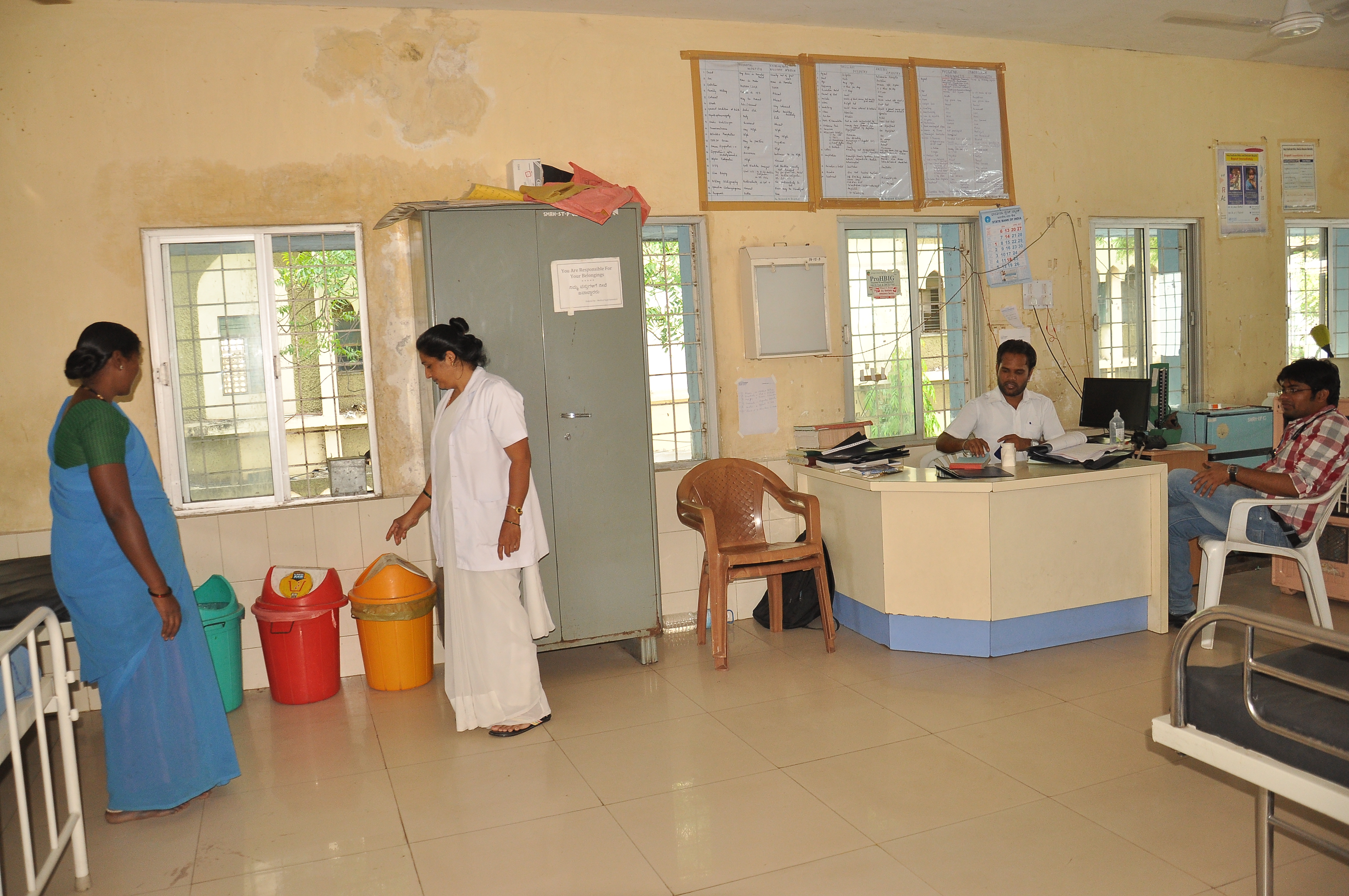 CEE East is implementing and monitoring the 'Healthcare Establishment Waste Management and Education Programme (HEWMEP)' of CEE wherein a Common Biomedical Waste Treatment Facility named as CHAMP. The CHAMP Facility is in operation since May 2005 and has been designed, developed and operated under direct supervision of experts of CEE East Cell.
The CHAMP facility is collecting , treating and disposing about 17 MT of biomedical waste per month from the healthcare institutions of Kalaburagi city and all 6 talukas, thus improving the public health scenario of the region in a significant way. Every year around 200 numbers of in house training is done in HCEs with total number of 755 healthcare staff trained through the same. Regular workshops and meetings are organized for administrators and doctors of various HCEs to sensitize on the revised BMWM Rule, 2016 and the bar coding aspects. A set of integrated Biomedical Waste Management poster is also developed for HCEs as per the BMWM Rules, 2016. The bar coding to track the waste has been initiated with provision of QR codes for the HCEs. The continuous emission monitoring system to monitor CO, CO2 , SPM and temperatures is installed at site for regular monitoring of operations. The site also has solar water heating system to reduce energy consumption at site. On an average yearly, CHAMP is visited for demonstration and study of the ideal BMWM facility by 350 medical and nursing students from 11 medical and nursing colleges of Kalaburagi. Thus apart from providing services to the healthcare establishments of Gulbarga city, it also serves as one of the best demonstration model for the students and visitor to get adequate knowledge on operation of Common biomedical waste treatment facility.
CEE East conducted the Plastics- Waste and Brand Audit at two locations in Kolkata. The audit was part of a pan-India activity coordinated by GAIA India aiming to identify and set an alarm for pollution due to plastic waste, to drive innovations in alternative product packaging and to encourage campaign to phase out single use plastics from the environment. The audits were conducted Kolkata's Tiljala area of Park Circus and Shyambazar (Ward No. 8), wherein 14 members and 15 waste collectors participated. The brand audits took about 4 hours to complete for each location. It was observed that out of 1,097 pieces of waste audited, both local and international brands account for the increasing stream of plastic packaging branded litter. Nearly 338 local brands and 57 international brands were sorted among the waste streams. The audit made aware the stakeholders the importance of segregation process; leading to identification of recyclables and non-recyclables and the key role played by waste collectors. The officials from Ward No 8 and a local NGO partner coordinated with CEE in smoothly conducting the audit. CEE East also utilised the network of informal rag pickers of Kolkata in this audit process.
With the growing urbanization, greater and more complex mobility needs, and physical expansion of cities is being noticed, along with urban transport projects being increasingly executed through complex public-private partnerships. It has become increasingly important to analyze the current decision making process with regards to urban transport solutions. To study the same, World Resource Institute (WRI) and PARISAR along with CEE had developed a Transport Governance Initiative (TGI) toolkit to provide a framework for the evaluation of the governance process in urban transport sectors in the cities of Kolkata, Durgapur and Siliguri. The various indicators of transport governance as was studied through the project were: Planning, executing authority, budgeting, policy, standard and Regulations. CEE East conducted baseline survey and assessed indicators which helped in mapping key facts about transport sectors and governance at the city level of Kolkata, Durgapur and Siliguri.
As part of Namami Gange initiative, a "Ganga Swacchata Pakhwada" has been announced by NMCG and Ministry of Water Resource, River Development and Ganga Rejuvenation, Government of India. Centre for Environment Education (CEE) has been designated as nodal agency by NMCG to conduct this campaign along Ganga covering prime cities and towns. The pakhwada campaign was aimed at creating awareness and ownership among citizens about cleanliness and sanitation and to develop a sense of pride for the city on the banks of the river Ganga and the importance of keeping the river clean. During the pakhwada, awareness and action activities such as shram daan, door to door campaign, ganga chaupal, exhibition, school level competitions, public meetings, pad yatra, rallies, adopt a ghat, pledge campaign, etc. will be done. In West Bengal, events were held at Kolkata, Nabadwip, Howrah and Hoogly.
A comprehensive handbook on Solid Waste Management has been developed and designed by CEE East for State Urban Development Agency, WB. The Handbook has content on key features of Municipal solid waste management rules, 2016, scenario of waste management in West Bengal, Initiatives being taken by Urban Housing & Municipal Affairs department of West Bengal, various aspects of Municipal solid waste management planning and implementation along with few selected case studies of good practices. The book has been launched by Mayor and Minister incharge Mr. Firhad Hakim. The book being distributed to urban local body officials and councilors of various cities across west Bengal.